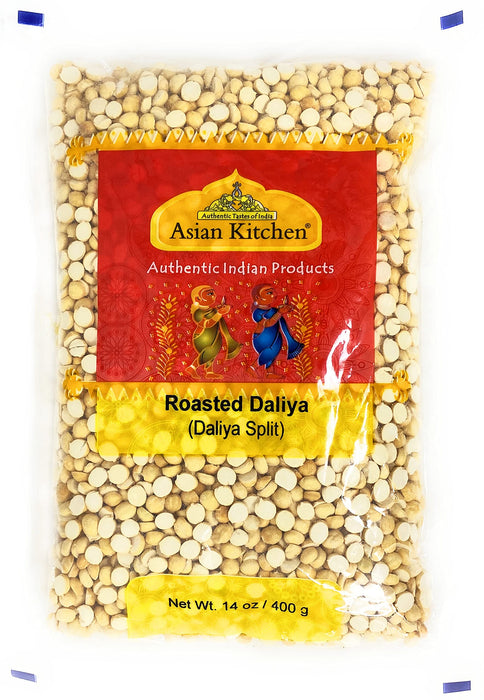 Asian Kitchen Daliya Split (Roasted Split Chickpeas Dalia) 400g (14oz) ~ All Natural | Vegan | Indian Origin
Product Type: Dalia Split
Packaging: Plastic Bag
Net Wt. 14oz (400g) 
Product of India
Ingredients: Roasted Split Chick Peas
You'll LOVE our Daliya Split (Roasted Split Chick peas) by Asian Kitchen--Here's Why:

❤️️100% Natural, No preservatives, Non-GMO, Gluten Friendly, PREMIUM Gourmet Food Grade Flour.

❤️️Net Wt. 14oz (400g), Authentic Indian Product, Alternate Names: ⭐Roasted Split Chick peas

❤️️Used to make popular coconut chutney!
Dalia is Chana Dal, husked, spit and roasted. It is commonly used as a thickner chutneys such as coriander. They are extensively used in south indian cooking from everything from condiments to curries.